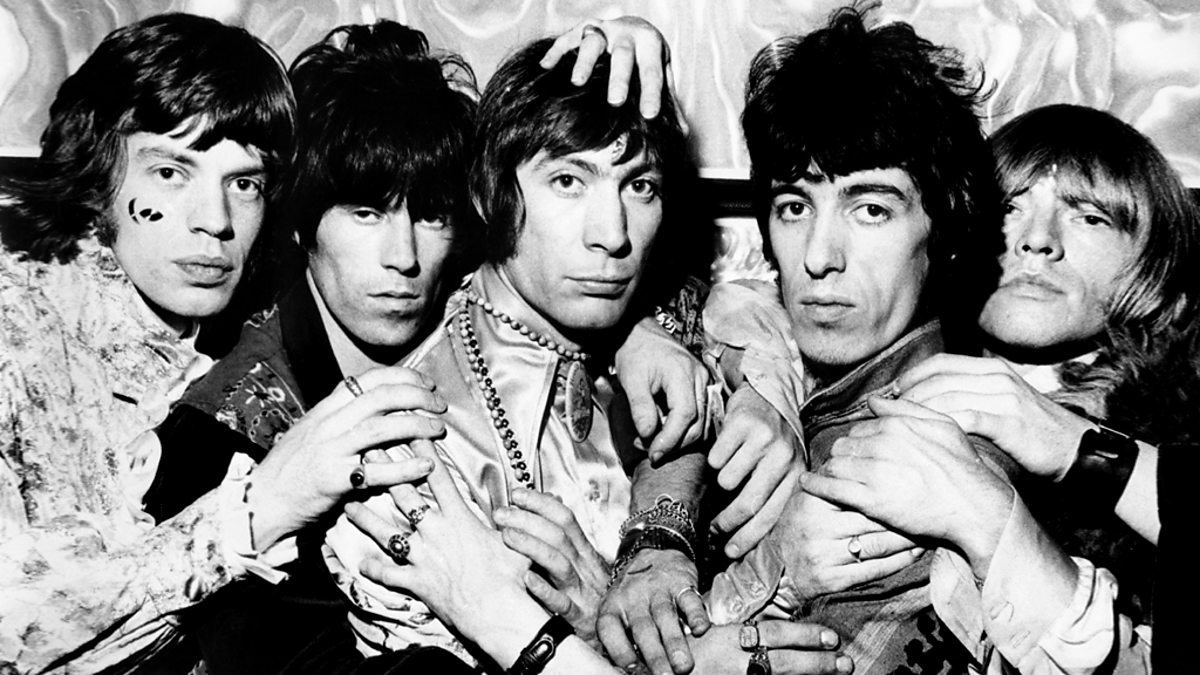 Listed as one of the greatest songs ever written, "Paint it Black" is a song that takes you from point A to point Z on the radar as far as Mick Jagger's high pitched and vocal range and Keith Richard's amazing guitar riffs, and the band delivers and doesn't hold back from beginning to end!
The song was written from the viewpoint of a person who is depressed; he wants everything to turn black to match his mood. There was no specific inspiration for the lyrics. When asked at the time why he wrote a song about death, Mick Jagger replied: "I don't know. It's been done before. It's not an original thought by any means. It all depends on how you do it."
The song seems to be about a lover who died:
"I see a line of cars and they're all painted black" – The hearse and limos.
"With flowers and my love both never to come back" – The flowers from the funeral and her in the hearse. He talks about his heart being black because of his loss.
"I could not foresee this thing happening to you" – It was an unexpected and sudden death.
"If I look hard enough into the setting sun, my love will laugh with me before the morning comes" – This refers to her in Heaven.
The general consensus is that the Rolling Stones' "Paint It Black" is based on the narrator grieving over a deceased romantic partner. And there is imagery presented in its singular verse to support this theory. However, its singer and co-writer, Rolling Stones' front man Mick Jagger, has stated that such is not particularly the case. Rather the song is about depression in general, with the titular color black serving as a symbol of this unfavorable mood. 
And, the case may be that Jagger is not singing about a dead partner at all. Rather he is referring to himself and his own aforementioned depression. As such, he does not see any positivity in the world. Instead where there is color he wants it "painted black", alluding to a general acceptance and potency of this negative mind state.
he production of "Paint It Black" was handled by renowned record producer, Andrew Loog Oldham. It's important to state that Oldham served as The Rolling Stones' manager in the mid- 1960s. Mick Jagger partnered with his longtime collaborator and bandmate Keith Richards to write this song.
Upon its release, this song was initially titled "Paint It, Black".  However, the comma in the title was later removed. Interestingly enough, The Rolling Stones currently don't own the rights to "Pain It Black". And why is the case? Simply because they sold all rights to this track to Allen Klein (a former manager of the band). This occurred somewhere in the 1960s.
According to the Rolling Stone magazine, "Paint It Black" is one of the greatest songs ever written. The magazine placed the song at the 176th position on its 2004 list of the "500 Greatest Songs of All Time."
Paint It Black" was released officially on the 13th of May 1966 on their album titled "Aftermath," and peaked at #1 on the U.S. billboard 100.  Despite being one of the Stones' most iconic songs, "Paint It Black" never received a nomination for a Grammy Award.
Read more at: https://www.songmeaningsandfacts.com/meaning-of-paint-it-black-by-the-rolling-stones/
Song Lyrics –
I see a red door and I want it painted black
No colors anymore, I want them to turn black
I see the girls walk by dressed in their summer clothes
I have to turn my head until my darkness goes
I see a line of cars and they're all painted black
With flowers and my love, both never to come back
I see people turn their heads and quickly look away
Like a newborn baby it just happens ev'ryday
I look inside myself and see my heart is black
I see my red door and I must have it painted black
Maybe then I'll fade away and not have to face the facts
It's not easy facing up when your whole world is black
No more will my green sea go turn a deeper blue
I could not foresee this thing happening to you
If I look hard enough into the setting sun
My love will laugh with me before the morning comes
I see a red door and I want it painted black
No colors anymore I want them to turn black
I see the girls walk by dressed in their summer clothes
I have to turn my head until my darkness goes
I want to see your face painted black, black as night, black as coal
Don't want to see the sun, flying high in the sky
I want to see it painted, painted, painted, painted black, yea
Song lyric credit: http://www.songfacts.com