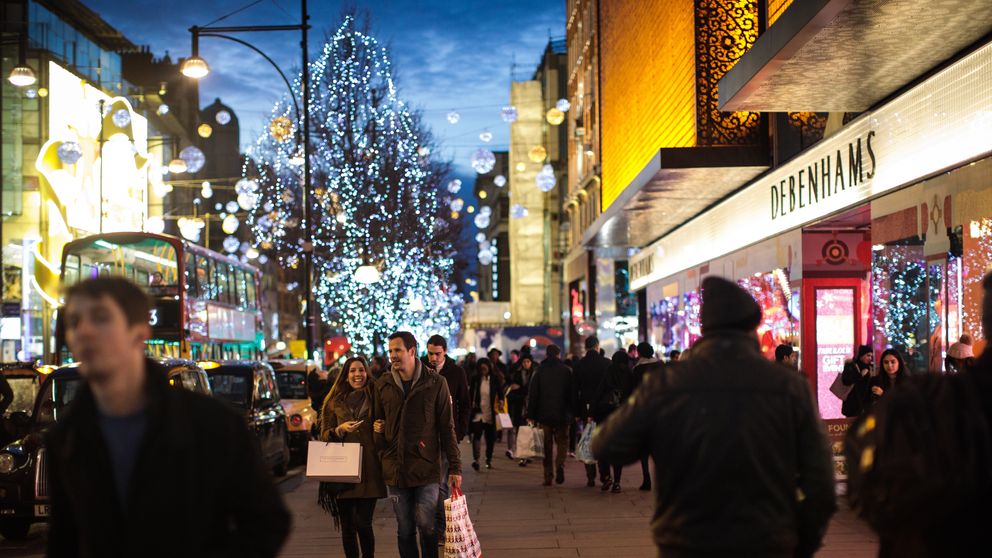 Photo Credit: bing images
"Twas the day before Christmas and all through the town,
Hundreds of people were scurrying and rushing around.
The once stocked shelves were completely picked bare,
By wild last-minute shoppers who did not even care.
That perfect gift they looked for, but many could not find,
Store after store searching thinking they may be in a bind.
Buying that perfect gift for many meant purchasing name brand;
As they stalked and greedily snatched from shopper's baskets and hands.
Once fulfilling the task that they had 12 months to complete,
They rushed home with their treasures to place them under the tree.
Leisurely resting with a drink in front of the fireplace and tele,
They prepared for the arrival of Santa's jolly face and round belly.
Before midnight arrived, all were snuggled in their beds,
With thoughts of their credit card debts running through their heads.
Worn out from shopping they fell fast asleep,
As Santa came down the chimney landing on his feet.
With a blink of an eye, gifts were left, and stockings filled with treats,
St. Nick was gone in a flash with a flick of his nose and huge wink.
Everyone awakened the next morning with their hearts filled with joy.
Santa Claus had come and left gifts for every man, woman, girl, and boy!
Jasmine D. Parker ©